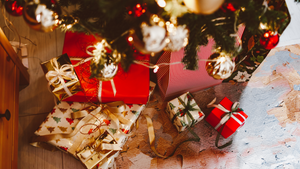 The Ultimate Vegan, Gluten Free, Soy Free Holiday Dessert Gift Guide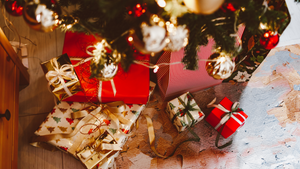 It's no secret that when the holidays roll around, finding gifts for everyone on your list can be a little hectic. This year, make it easy for yourself and shop our gift guide for everyone on your list (even yourself!)
Searching for gifts that are vegan, gluten free, soy free, and dairy free isn't always easy, so your friends here at PNW Cookie Co. created the perfect holiday gift guide designed with dietary restrictions and special foodie needs in mind. After all, a happy, full belly is definitely one of the greatest gifts you can give someone! 
And don't forget! ☝️ You don't have to have any dietary restrictions to love any edible gifts from PNW Cookie Co. Some of our biggest supporters are just good ol' fashioned cookie lovers!
The Ultimate List of Vegan, Gluten Free, Soy Free & Dairy Free Holiday Gifts 
🎁 
For the person who's tried 'em all and knows their favorite cookie flavors. 
Wondering what to gift? Send a cookie box to someone awesome. We've got a flavor for everyone on your list!
Always appreciated, our popular Build Your Own Cookie Box of 6 lets you customize your very own Cookie Box. Choose any of our six vegan, gluten free, soy free, and dairy free cookie flavors — Chocolate Chip, Double Chocolate, Molasses, Oatmeal & Raisin, Peanut Butter, and Snickerdoodle — and create a fully customized box of cookies. Each cookie is individually wrapped and arrives in our classic yellow cookie box. 
For the outdoor adventurer. 
It's no secret that all of your hot beverages and warm meals are pretty much guaranteed to taste better when consumed out of this vintage-inspired enamel mug. Grab this classic PNW Cookie enamel mug that's lightweight, durable, and multifunctional (you can easily attach it to your bag for easy access on your next hike!). 
For the person who's new to the vegan, gluten free, soy free, dairy free lifestyle. 
What happens when you get all of our classic cookie flavors together in a single box? Most people call this cookie heaven, but we just know it as our Cookie Monster Box of 6. This cookie box option comes pre-packaged with all six of our essential flavors: Chocolate Chip, Oatmeal Raisin, Snickerdoodle, Molasses, Double Chocolate, and Peanut Butter. All in all, this is a fun (and delicious!) way to encourage folks to try out new flavors and find their favorites. You can't go wrong with this cookie gift box option (seriously!) 
💡 Pro Tip: Make sure your loved ones are stocked up on goodies well into the new year with our "Subscribe & Save" option. When you choose this versus a one-time purchase, products are automatically delivered on the schedule that you choose. There's zero obligation and you can modify or cancel the subscription anytime right within your account. Oh, and you'll save 10% on your order, too! 
Perfect for thrill-seekers and those who'd rather not be choosy. 
Hate options? Want a discount? Know someone who needs a little more excitement in their life? Look no further than the Surprise-Me Cookie Box! With this option, our team randomly selects 6 of our delicious, mouth-watering cookies (yes, that could even include one of our limited-edition seasonal cookies that are not currently available on our website!) 
The best part? You'll get this cookie box for $2 less than our normal cookie box price. 😎
For the fashion forward cookie lover. 
Help your friends and family show their PNW spirit wherever they go! It's easy when they're sporting one of our ultra-soft tees. While we have a ton of different options to choose from, this particular one is the newest design our creative team came up with. The tri-blend fabric gives a vintage, fitted look but is also durable, helping this  t-shirt withstand repeated washings while remaining super comfortable. Put it on and let the world know who your favorite cookie company is. 😉
💡 Fun Fact: We're proud to share that everything is printed with environmentally friendly ink and zero sweatshops.

Back to You
This holiday season, put a bow on dietary-friendly treats and baked goods with a little help from your friends at PNW Cookie Co. 🎁 Make sure that you're signed up to receive our newsletter so we can let you know about all of our upcoming sales and new flavors! Sign up here.
Related Posts